Millions go hungry while free food goes to waste.
Let's fix this.
As Seen In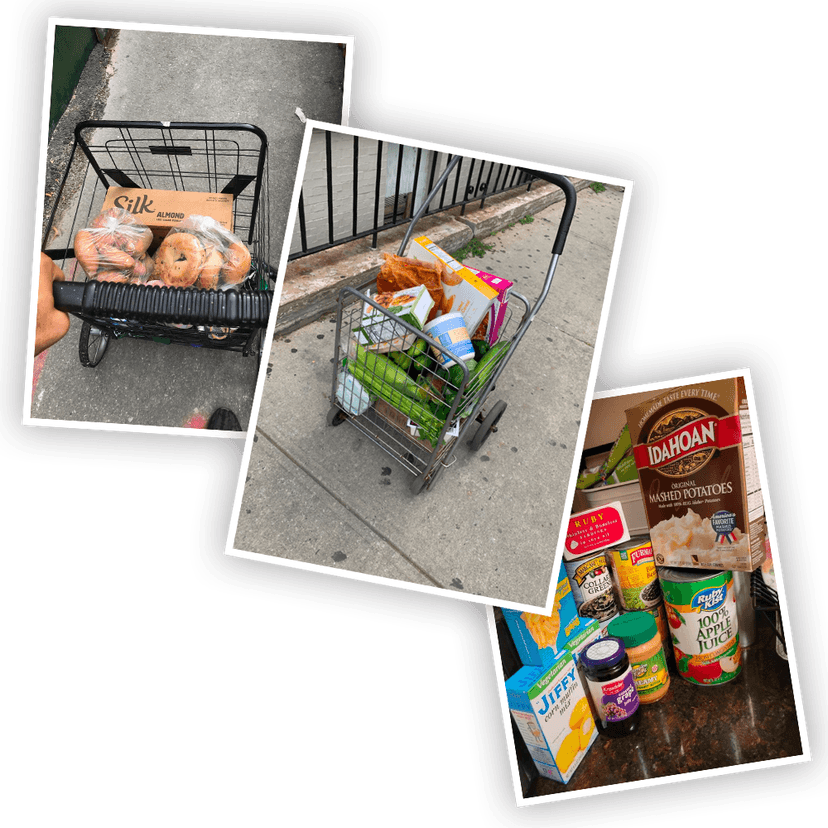 Lemontree connects clients to the free food in their backyard.
The majority of hungry people (77%) don't access food pantries and soup kitchens. Families are going to bed hungry with food available right around the corner.
Our family of donors unlock dinner for their neighbors in need.
We're growing as fast as we can to meet the tremendous need.
Our volume has quadrupled in a short time, but that's not enough. With 40 million hungry Americans, we have no time to lose.
Lemontree serves many cities, with more launches planned in 2023.
Data + Hospitality = Full Plates
We meet people where they are and treat them with dignity and respect. Every user speaks to a hospitality specialist (a real human!) who can provide personalized recommendations about the best food resources nearby.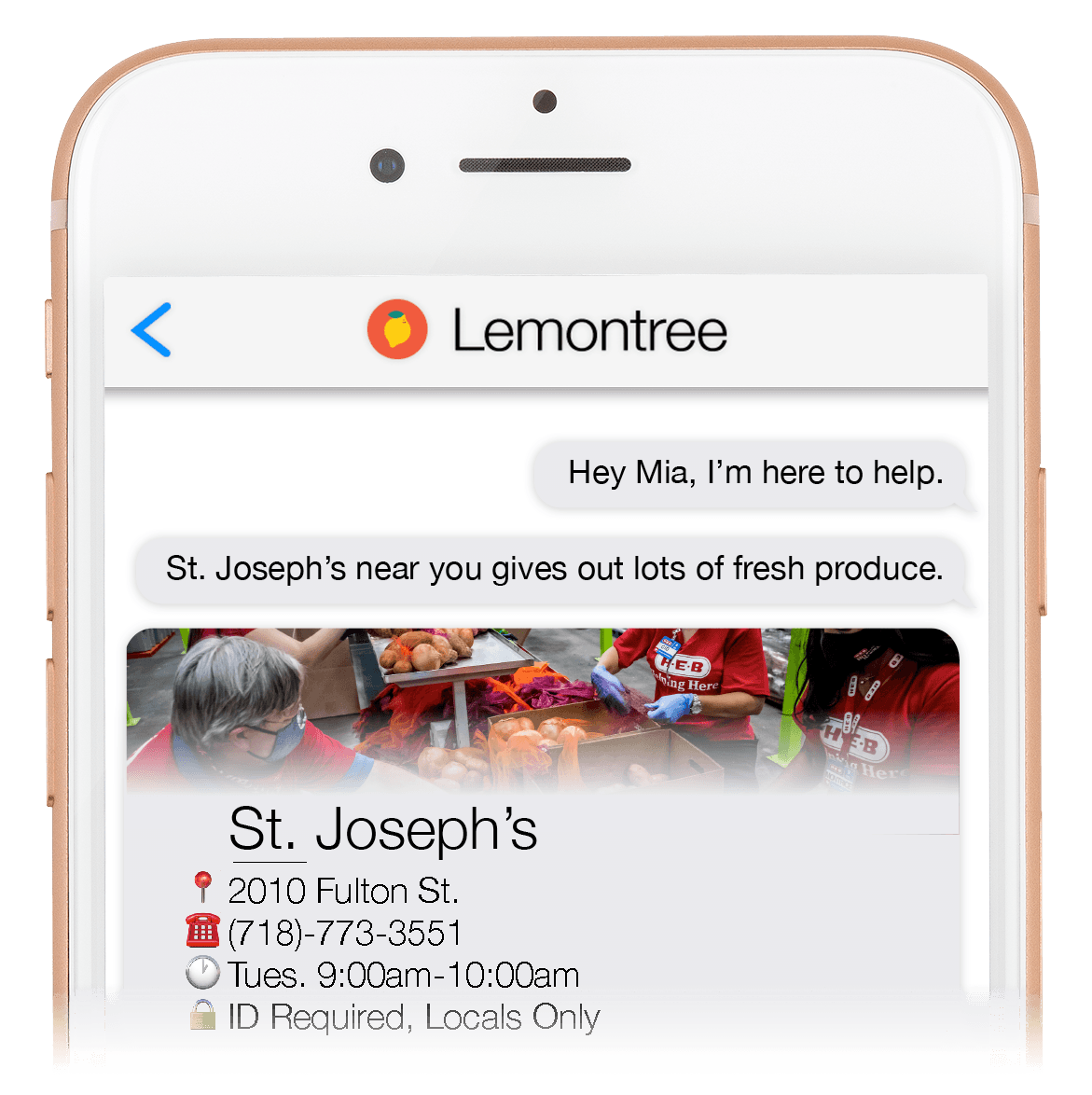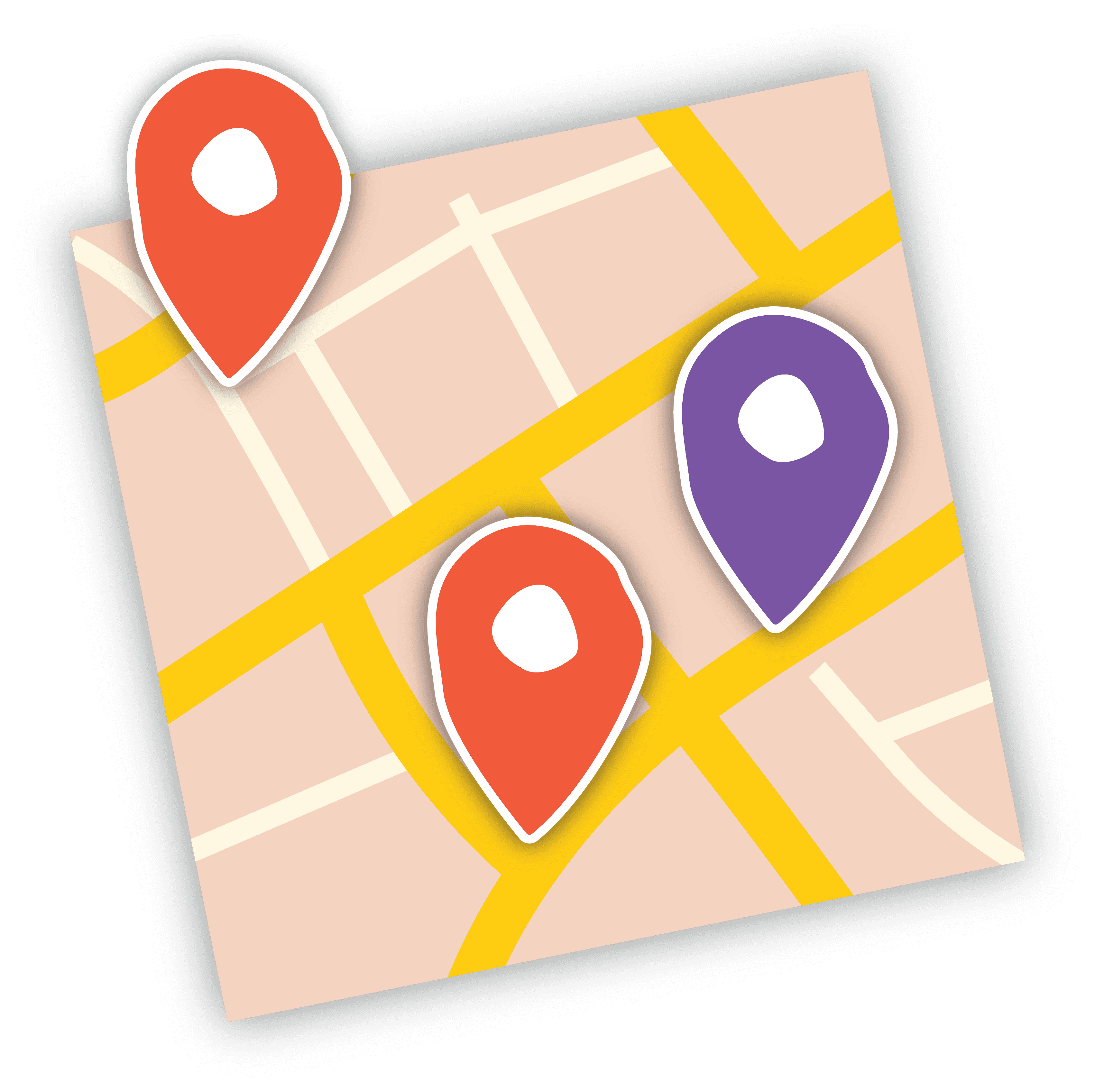 Help is out there. It shouldn't be this hard to take it.
There are more food pantries in the US than McDonalds. Yet, no one has accurate information on their location and hours.
We're building the most comprehensive dataset on food resources, backed by up-to-the-minute data & real user feedback.
Hear Devika's Story
Lemontree helped Devika find food for her family just a short walk from her house.
With Lemontree, your donation goes further.
The food is already out there–we just need to help our neighbors find it. It costs us just $1 to help a user unlock up to $9 of free food.
Join the Lemontree Family
Every dollar donated to Lemontree connects our hungry neighbors to free food.
Public Financials (Link)
501c3 Non-Profit